Fine Line Lyrics by Kesha: Fine Line is a Brand New English Song, from the album "Gag Order", sung by Kesha. Fine Line Song lyrics are written by ​Kesha, Pebe Sebert, and STINT, with music produced by Rick Rubin, Kesha, Jason Lader and Stuart Crichton, and this brand-new music video was released on April 28, 2023.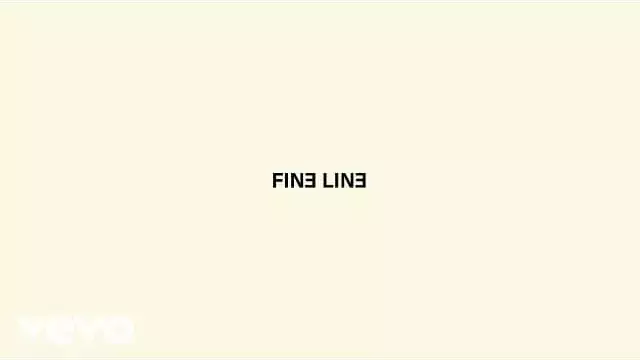 Kesha – Fine Line Lyrics
There's A Fine Line I've Been Walkin'
And Trying To Balance Is Exhaustin'
This Is Where You F*ckers Pushed Me
Don't Be Surprised If Shit Gets Ugly
All The Doctors And Lawyers Cut The Tongue Outta My Mouth
I've Been Hidin' My Anger, But B!tch, Look At Me Now
I'm At The Top Of The Mountain With A Gun To My Head
Am I Bigger Than Jesus Or Better Off Dead?
There's A Fine Line Between Genius And Crazy
There's A Fine Line Between Broken And BrеAkin'
Spent My Whole Life Tryna Changе What They're Sayin' About Me
Sick Of Walkin' That Fine Line
Fine Line Between Sellin' Out And Bein' Bought
Fine Line Between Famous And Bein' Forgot
It's Time I'm Comin' Down Off Of The Cross
Sick Of Walkin' That Fine Line
I Feel Safest In The Silence
And I'm So Goddamn Sick Of Fightin'
The Truth Keeps Roarin' Like A Lion
Yeah, That'll Be The Cross I'll Die On
The Years Keep On Draggin', I'm At The End Of My Rope
The Noose Gets Tighter And Tighter, I'm Tastin' Blood In My Throat
Don't F*ckin' Call Me A Fighter, Don't Fuckin' Call Me A Joke
You Have No F*ckin' Idea, Trust Me, You'll Never Know
There's A Fine Line Between Hope And Delusion
Between What's Right And What We've Just Gotten Used To
My Whole Life, I've Had Somethin' To Prove To You
Sick Of Walkin' That Fine Line
Fine Line Between Survivin' And Livin'
And, God, Some Things Never Should Be Forgiven
Guess What? I'm Sick Of Pretendin' For You
Fine Line, Fine Line, Fine Line
Fine Line, Fine Line, Fine Line
This Life Was Never Mine
This Life Was Never Mine
This Life Was Never Mine
I Can't Keep Wastin' Time
I Can't Keep Wastin' Time
I Can't Keep Wastin' Time
There's A Fine Line Between What Matters And Doesn't
Between Lettin' Go And Givin' Up
Between Happy And Stupid As F*ck
There's A Fine Line Between What's Entertaining
And What's Just Exploiting The Pain
But, Hey, Look At All The Money We Made Off Me
Written by: ​Kesha, Pebe Sebert & STINT
Fine Line Song Info:
| | |
| --- | --- |
| Song: | Fine Line |
| Album: | Gag Order |
| Band/Singer: | Kesha |
| Lead Vocals: | Kesha |
| Lyrics: | Kesha, Pebe Sebert & STINT |
| Music: | Rick Rubin, Kesha, Jason Lader & Stuart Crichton |
| Music Label: | Kesha |
| Featuring: | Kesha |
| Release Date: | April 28, 2023 |
You Might Also Like
Eat The Acid – Kesha
Meltdown – Niall Horan
Cupid (Twin Version) – FIFTY FIFTY
Meltdown – Niall Horan
Sad to Breathe – The Japanese House
Gang Gang Gang – Jack Harlow
Mermaids – Florence + the Machine
The Alcott – The National ft. Taylor Swift
Fine Line Music Video