Biggest Flexer Lyrics – NBA YoungBoy
Biggest Flexer Lyrics by NBA YoungBoy – Biggest Flexer is the Brand New English Song from the album "Don't Try This At Home", featuring YoungBoy Never Broke Again. YoungBoy Never Broke Again has sung this Latest English Song, while Biggest Flexer Song Lyrics are penned by YoungBoy Never Broke Again, with Music produced by CashMoneyAP, and this Brand New Music video was released in March 2023.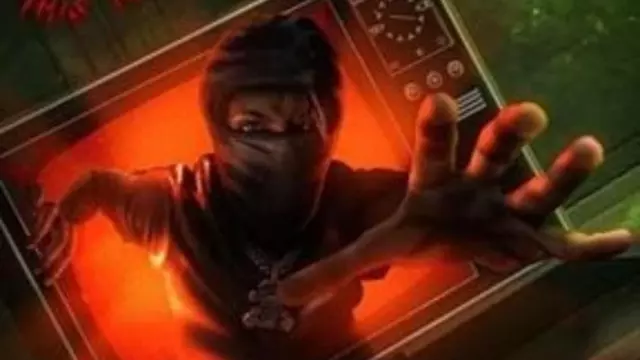 Biggest Flexer NBA YoungBoy Lyrics
(Lyrics From Snippets)
I Feel Like That I'm The Biggest Flexer Of All Time
She Seen Them Hundreds In My Pocket, Now She On Me Now
I Got Big Money On My Phone, So I Can't Talk Right Now
I Gotta Keep My A*s On Point, It Could Go Down Right Now
Oh, Oh-oh, Oh, Oh, Oh, Oh
I'm Tryna Hide Behind The Curtain
These Diamonds Shinin' Got Me Nervous
Oh, Oh-oh, Oh, Oh, Oh, Oh
I Hope These N!ggas Don't Try Play Me
Right Now It's Gon' Be A Murder
Pull Up, I Got That Three Dial Ap
Jewelry On Them Folks, Make 'em Cease
Turned Up On These Hoes When I Pull Up On The Scene
I Ain't Worried About These N!ggas 'cause I'm Strapped Up With That Beam
What You Mean?
Redeem Yeah, Load Up, We Gon' Slide
Look At My B!tch, She Tatted Head From Toe
It's All Across Her Eyes
And I Got Molly In My Gums, Baby,
That's Why I Don't Wan' Smile
Got A Hundred In These Drums,
Baby, Shoot And I Won't Stop
And I Got N!ggas Waitin' On Court Dates
I Got N!ggas Outchea' Pullin' Off On Police Tape
They Can't Identify, The .45 Took Off His Face
I Know You See My Jeans Amiri, Yeah
The Way I'm Turnt Up, They Want Nail Me
I Feel Like That I'm The Biggest Flexer Of All Time
She Seen Them Hundreds In My Pocket, Now She On Me Now
I Got Big Money On My Phone, So I Can't Talk Right Now
I Gotta Keep My A*s On Point, It Could Go Down Right Now
Oh, Oh-oh, Oh, Oh, Oh, Oh
I'm Tryna Hide Behind The Curtain
These Diamonds Shinin' Got Me Nervous
Oh, Oh-oh, Oh, Oh, Oh, Oh
I Hope These N!ggas Don't Try Play Me
Right Now It's Gon' Be A Murder
Gotta Get My Sh!t Together
Herm Want My Strap, A N!gga Make Somethin' Right
I'm Full Of Xans And I Can't Let A N!gga Take Me Tonight
Can't Get It Off Me, I Can't Stall
Fall Asleep At The Light
Straight Out That North And I Can't Seem To Still Adapt To This Life
I Got These Bedrooms In My Home And Neither One I Sleep
And I Stay Wit' My Burner On 'case You Run Up On Me
I Feel Like That I'm The Biggest Flexer Of All Time
She Seen Them Hundreds In My Pocket, Now She On Me Now
I Got Big Money On My Phone, So I Can't Talk Right Now
I Gotta Keep My A*s On Point, It Could Go Down Right Now
Oh, Oh-oh, Oh, Oh, Oh, Oh
I'm Tryna Hide Behind The Curtain
These Diamonds Shinin' Got Me Nervous
Oh, Oh-oh, Oh, Oh, Oh, Oh
I Hope These N!ggas Don't Try Play Me
Right Now It's Gon' Be A Murder
(Full song lyrics will be updated soon)
Written by: YoungBoy Never Broke Again
Biggest Flexer Song Info:
| | |
| --- | --- |
| Song: | Biggest Flexer |
| Album: | Don't Try This At Home |
| Singer: | YoungBoy Never Broke Again |
| Lyrics: | YoungBoy Never Broke Again |
| Music: | CashMoneyAP |
| Director: | Isaac Garcia |
| Music Label: | YoungBoy Never Broke Again |
| Featuring: | YoungBoy Never Broke Again |
| Release Date: | March 2023 |
Related Songs
Demon Party
Home of the Land
Don Dada
NEXT
Biggest Flexer
Hell For This
Cemetery Lifestyle