Ambiance Lyrics – Belly | Lyricsworldyou
Ambiance Lyrics by Belly: Ambiance is a Brand New English Song, sung by Belly. Ambiance Song lyrics are written by ​Ahmad Balshe, Faris Al-Majed, and Richard Munoz, with music produced by The ANMLS, and this brand-new music video was released on May 5, 2023.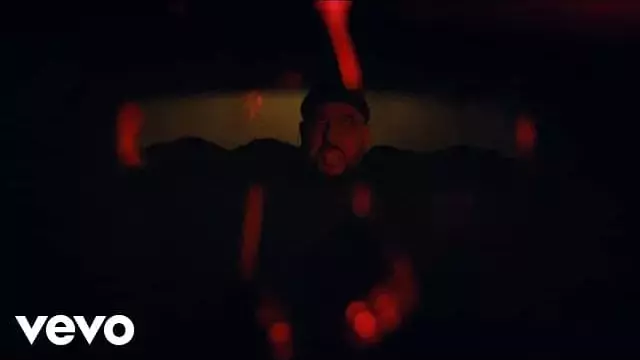 Ambiance Lyrics
Put Your Money Where Your Mouth Is
Oh Shit
Do I Know You Brought Your Motherf*cking Mind Bruh?
She Get A Million Likes
But Nobody Like The B!tch In Real Life
We Still Remember What That A*s Was Built Like
(She Alright)
I'm Biggie And Puff Combined
At Least That's What I Feel Like
They Said Belly Used To Shoot
I Said B!tch I Still Might
I Remember What Being Broke Smell Like
Desperate Felt Like
That's Some Shit I Pray I Never Feel Twice
Board A Ship This Evenin'
Frozen Water On Me Dripping Like My Wrist Is Bleeding
I Know You B!tches Need It
(Need It)
You Can Say I'm Confident, Cocky, Or Just Conceited
Says She Heard Some Shit
I Said B!tch Believe It
Yuh
Let Me Pick Up Where I Left Off On The Ledge
Living On The Edge
Til I Stepped Off
I Was On Beans And The Lean
Whole Team Tried To Intervene
That's What I Was On
(That's What I Was On)
I Was On The Scene Getting Seen
Gold Teeth Gleaming
I'm A Demon With These Diamonds On
(With These Diamonds On)
I Need Pills For The Thrill, Got No Chill
When I Take The Shit I Be On
But If You Felt How I Feel
You Would Prolly Spend A Quarter Mill On The Ambiance
Vietnam's Where I Lay And Fly
Shanghai Collar Can't Pop It, Cause I'm Anti
Mankind Mama, By Standard You Should Stand By
Yang Ties, We Ain't On The Same Side
Got It Out The Mud Like A Landslide
Kept On, Selling Off The LandLine
Stepped On, Still That Shit Blew Up Just Like A Landmine
Ball And F*ck A Halftime
All In For The Last Time
You Don't Got The Salary, Capsized
The Captain Lay Capsized
(And Ohh)
Nightmare No More Nap Time
They Jump Ship And Come Back Baptized
Like Our Father!
Forgive My Sins, That's A Tall Order
F*ck A Dollar, You Don't Ever Keep It Four Quarters
(Hey!)
I Was On Beans In The Lean
Whole Team Tried To Intervene
That's What I Was On
(That's What I Was On)
I Was On The Scene Getting Seen
Gold Teeth Gleaming
I'm A Demon With These Diamonds On
(With These Diamonds On)
I Need Pills For The Thrill, Got No Chill
When I Take The Shit I Be On
But If You Felt How I Feel
You Would Prolly Spend A Quarter Mill On The Ambiance
Written by: ​Ahmad Balshe, Faris Al-Majed & Richard Munoz
Ambiance Song Info:
| | |
| --- | --- |
| Song: | Ambiance |
| Band/Singer: | Belly |
| Lead Vocals: | Belly |
| Lyrics: | Ahmad Balshe, Faris Al-Majed & Richard Munoz |
| Music: | The ANMLS |
| Director: | Darren Craig |
| Music Label: | Belly |
| Featuring: | Belly |
| Release Date: | May 5, 2023 |
You Might Also Like
Only Girl – Stephen Sanchez
Rock My Body – R3HAB, INNA & Sash!
Glad U Came – Jason Derulo
OVER DEM – Davido
FEEL – Davido
In My Head – Mad Tsai
If You Could Read My Mind – Gordon Lightfoot
Miracle (Wilkinson Remix) – Calvin Harris
Already Rich – Yeat
Ambiance Music Video