All I Need Is You Lyrics – Kesha
All I Need Is You Lyrics by Kesha: All I Need Is You is a Brand New English Song, from the album "Gag Order", sung by Kesha. All I Need Is You Song lyrics are written by ​Kesha, STINT, Jussifer, Carol Ades, Rex Kudo, and Heavy Mellow, with music produced by Rick Rubin, and this brand-new music video was released on May 19, 2023.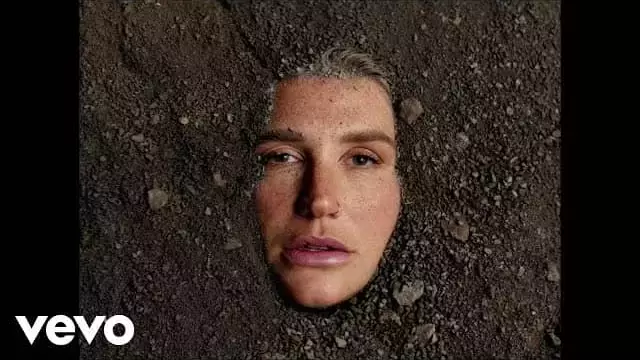 Kesha – All I Need Is You Lyrics
Everything Gets So Chaotic Sometimes
I've Been So Caught Up In My Own Shit
Tell Me That You'll Live Forever
'cause I've Taken Years For Granted
And It Always Feels Like The First Time
But Now The Greys Are Starting To Show
Your Love Might Break My Heart Harder Than Being Alone
Oh, I'm Falling Through The Galaxy, Your Hands Always In Mine
All My Dreams Have Come And Gone A Half A Million Times
I Don't Need Much, But There's One Thing I Can't Lose
All I Need Is You
I Can Have All Of The Cocaine And The Pills At Every Party
But Who's The One That's Gonna Care If I Can Make It Home?
I Can Be The Soundtrack And The Punchline To The Story
But You Know Parts Of Me Nobody Else Will Ever Know
Oh, How Do I Even Imagine Describing Life Without The Sun?
How Do Some Things Seem To End Just After They've Begun?
Falling Through The Galaxy, Your Hand's Always In Mine
All My Dreams Have Come And Gone A Half A Million Times
I Don't Need Much, But There But There's One Thing I Can't Lose
All I Need Is You
Written by: ​Kesha, STINT, Jussifer, Carol Ades, Rex Kudo & Heavy Mellow
All I Need Is You Song Info:
| | |
| --- | --- |
| Song: | All I Need Is You |
| Album: | Gag Order |
| Band/Singer: | Kesha |
| Lead Vocals: | Kesha |
| Lyrics: | Kesha, STINT, Jussifer, Carol Ades, Rex Kudo & Heavy Mellow |
| Music: | Rick Rubin |
| Music Label: | Kesha |
| Featuring: | Kesha |
| Release Date: | May 19, 2023 |
Gag Order Album Tracklist
Something To Believe In
Eat The Acid
Living In My Head
Fine Line
Only Love Can Save Us Now
All I Need Is You
The Drama
Ram Dass Interlude (Unreleased)
Too Far Gone
Peace & Quiet
Only Love Reprise
Hate Me Harder
Happy
All I Need Is You Music Video